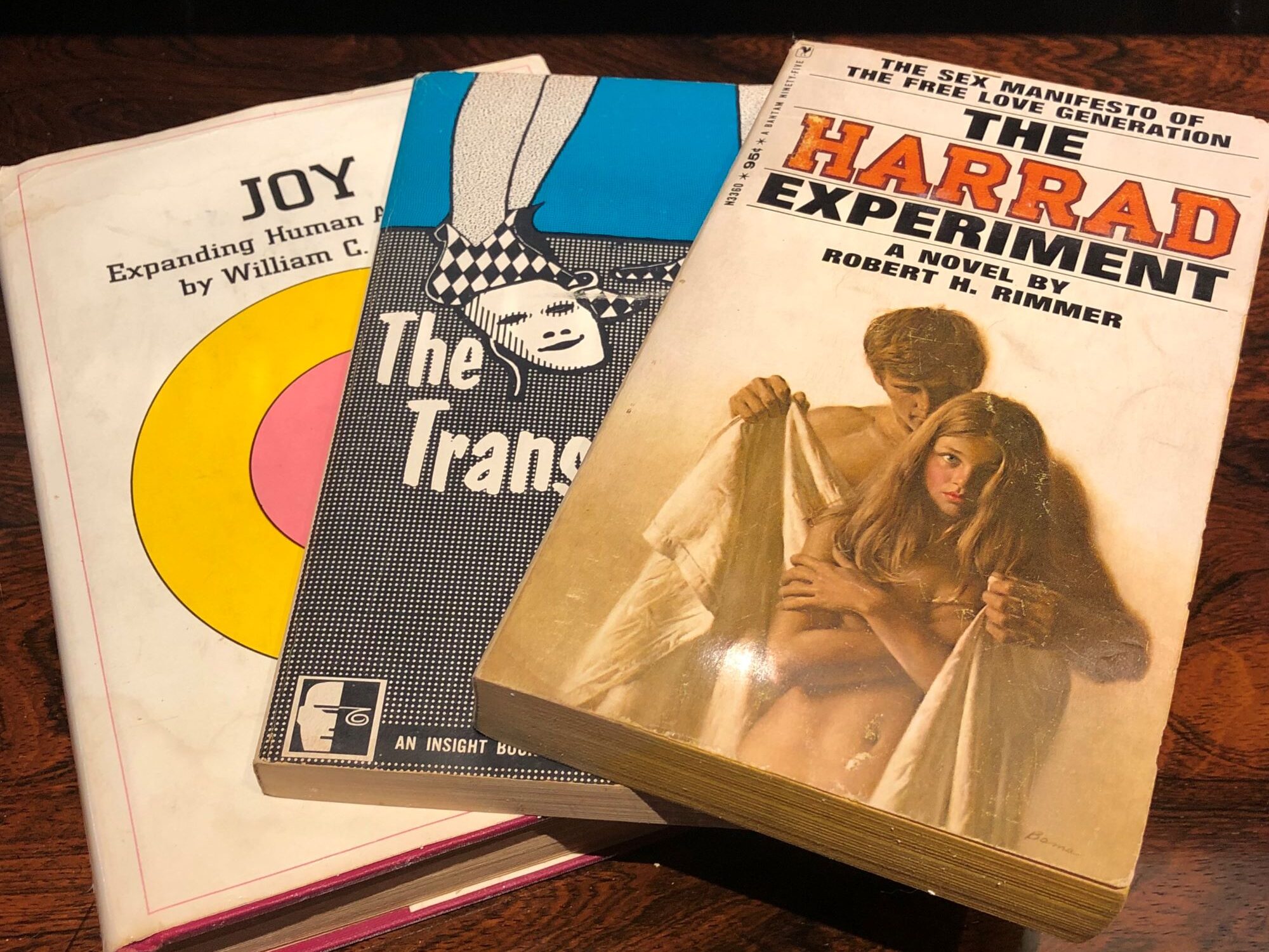 I had the good fortune of stumbling across three books in 1967 at 17 that set me on a path for the rest of my life. All three fell under the umbrella of the then-emerging Human Potential Movement that asked the question: How far can we go in maximizing our potentials for love, freedom, and joy?
The first book that opened my eyes was The Transparent Self by Sidney Jourard who spelled out the importance of living life fully disclosed—a radical concept then and now. Jourard made clear that secrets kill us physically, emotionally, and spiritually, and destroy our relationships. After reading the book, I began sharing my truth—mine, rather than the culturally prescribed version—and learned to stand by it, which I've done ever since.
The second book was Joy by William Schutz who espoused that we have control over the joy we experience in life. Instead of believing joy is dependent upon good fortune, we can decide to choose joy over sorrow regardless of circumstances. I was quite happy at 17, so I signed on, deciding that day to decide every day to let the crummy stuff go and revel in joy.
Completing the trilogy was The Harrad Experiment, Robert Rimmer's novel set in a fictitious New England college with sex as its core curriculum. Throughout the book, co-ed roommates slept with each other on a rotational basis, leading readers to wonder who Shelia, Stanley, and the rest would eventually end up with. What I didn't see coming as I eagerly read the descriptions of the students' various sexual encounters (spoiler alert!) was the one big group marriage in which the main characters got hitched after figuring out they all loved each other and didn't have to leave anyone out. Harrad introduced me to the world of polyamory and the concept that love is not finite but rather a renewable resource.
My first polyamorous relationship blossomed during my second year of college. Looking back, it's impossible to say who I loved more, my girlfriend or our boyfriend. The three of us were inseparable in our exuberant trio grounded in laughter and abundant love. While sex remained exclusive between my girlfriend and me, it hung around the three of us like New Orleans' humidity on the 4th of July. Love flowed freely but sex remained sidelined. Except in California, the culture wasn't ready for three-way sex and neither were we. Then again, nowhere in the polyamory bible does it say sex has to be part of every relationship. My first polyamorous trio showed me the intense joy that can flourish when more than two people are truly in love.
While Robert Rimmer is considered the Father of Polyamory, the term itself didn't come into vogue until the early part of the 1990s. I wrote a humorous article about multiple partners about that time and submitted it to Ryam Nearing, Publisher of Loving More Magazine. Accompanying the submission was a note to Nearing, chiding her for the magazine's relentlessly serious tone. "Sex, especially with multiple partners, is funny," I told her. She wrote back to say she decided not only to publish my article but also to dedicate the next issue to the crazy, humorous things that go on in polyamorous families.
Loving more than one person openly and ethically was so non-traditional thirty years ago, it was—to say the least—difficult to pull off. I devoured Deborah Anapol's Love Without Limits in 1992, an early how-to book on polyamorous relationships, only to be startled at the end when she revealed that after years of trying, she still found success being polyamorous elusive. Jealousy, lack of time, and social disapproval continue to be its leading detractors.
Some years later, my partner, Debbie, and I became charter members in Chicago's Polyamory Support Group hosted by psychologists and life partners Rami Henrich and Cindy Trawinski. We met monthly for years with Rami, Cindy, and 40 other social explorers, discussing issues related to loving and nurturing multiple partners. On a couple of occasions, my kids attended with us. They said afterward that poly was fine for me but that they were still looking for their Disney princes and princesses. I said, "By all means. Go and find that one right person for each of you. I just want you to know there are other lifestyles and love styles that can bring people happiness beyond the traditional." Years later, my kids are happy and mostly traditional. Who knows what their futures will bring? At least they're well-armed with knowledge, support, and permission.
Three years ago, I decided it was finally time to add a boyfriend to my life on the condition that he would augment, and in no way detract from, the already amazing relationship Debbie and I enjoyed. His name is Kendri. We met in Colombia. There, Debbie and I assisted him with his passage to the US. The year he arrived required adjustments by all of us, but overall, our life as a trio is rife with richness and joy.
Last week, Debbie and I were reminiscing about the time my then 10-year-old son, Tanner, brought a classmate home after school, informing us that "Marcie plans to study interior design." After inspecting every square foot of our home, Marcie approached me and said, "Mr. Hallenstein, I love your house. The only thing I'd change is your triangle of activity (design-speak for the distance between the stove, refrigerator, and sink). "It's simply too big."
As Debbie and I chuckled at the memory, I decided I wasn't going to let a 10-year-old have the last word. "I disagree," I said. "After all these years studying and practicing poly, I think our triangle of activity is just about perfect."