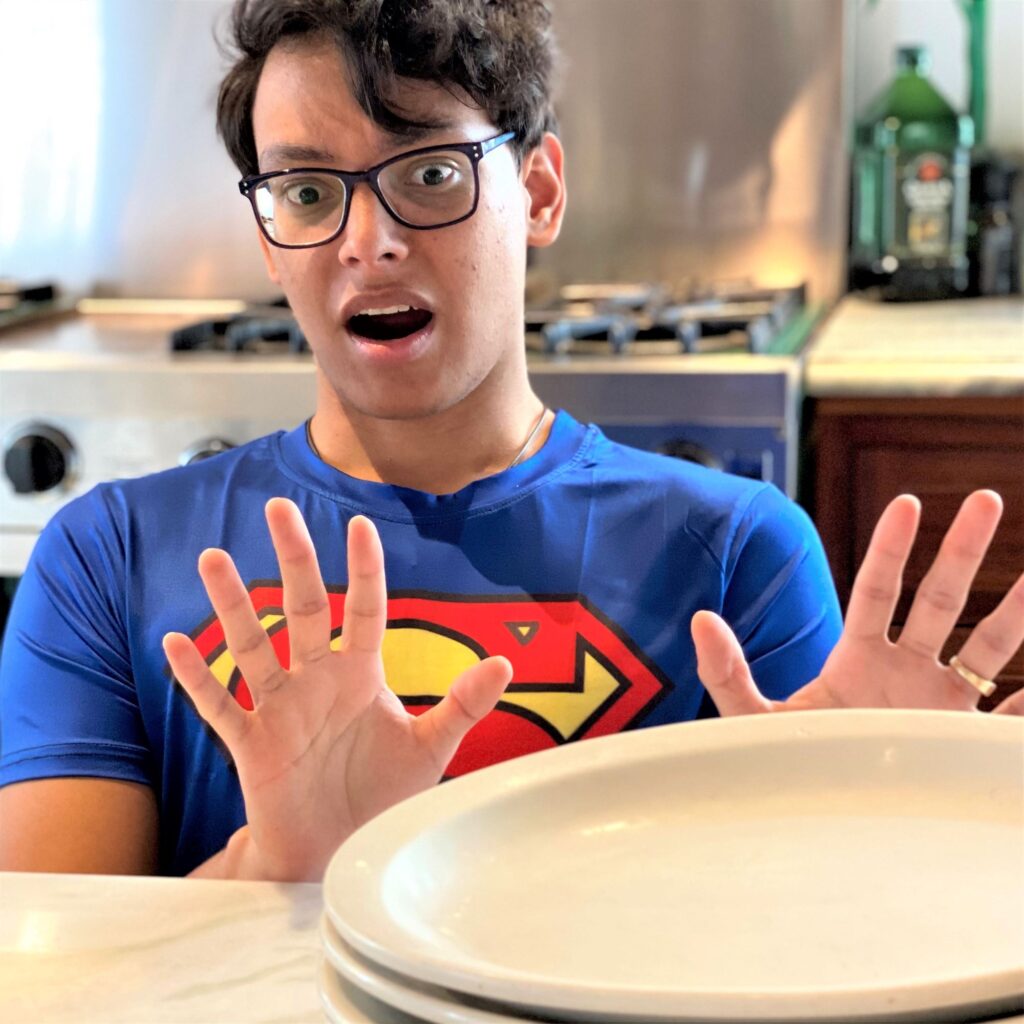 Silver Nugget in Crystal Lake, Illinois, was my favorite pizza place and hangout for years. The pizza was deep dish, like Gino's East in Chicago only better, situated in a country-style roadhouse whose décor, garnished with touches of whimsy and elegance, could only be described as Barn Dance Chic. Antique kerosine lanterns and cowboy paraphernalia hung from rustic beams that stretched high above, supporting the open, expansive wooden ceiling. In the back was an intimate, dimly lit square bar where customers faced each other on all sides raised slightly above the dining area that was visible through a spectacular ten-foot-long bevel glass window preserved from the 1890s.
When Nugget went out of business in the early 1990s, the owners, Les and Carol Krause, sold off everything in the building, including the structure itself which they dismantled piece by piece. News of the closure threw me into deep mourning, but the prospect of owning a precious piece or two of my favorite haunts at least kept suicide at bay. Yes, I bought the giant window—plus two enormous faux barn doors, the back of booth one, and 20 plain white plates on which they'd served us their famous pizza hundreds of times. I passed on the pizza recipe, priced at $30,000, but embraced the plates, figuring I'd eat off them every day for the rest of my life, remembering all the crazy times I spent at Silver Nugget.
I've reached for those plates thousands of times since. But instead of recalling the restaurant, I focus obsessionally on the question: Why won't they break? Five kids, three wives, one husband, and a thousand friends later, there's not a crack, a chip, or even a blemish. Every plate is still intact. They've been dropped, set afire, washed a billion times, and left out in the back yard with baked-on grease for weeks. Once I even threw one in the trash, only to have the garbage man (whoops… "sanitary worker") come to the front door and say, "The truck can't crush it. It's indestructible." (Okay, I made up that one.)
There can be only one explanation: The plates are made of Kryptonite. Come to think of it, there was that time when a good-looking newspaper reporter—well-built, big biceps, curly hair, glasses—came to dinner and felt woozy afterward. You don't suppose…?
My other treasures from Nugget faired just as well, but that's to be expected since they're all built into walls. No one goes near them. But those plates. All the use, misuse, and abuse. Yet they carry on. Maybe their frail brothers and sisters broke at Silver Nugget, paving the way for me to acquire only the hearty ones. Survival of the fittest. Probably not.
While Nugget was a favorite of my wife and kids, I probably spent the most of my time there on Thursday evenings with Dean Rowe, a television producer and director and my best friend for years. Thursday was our "boys night out." Each week we'd sit at the bar, eating popcorn while waiting for pizza, kibitz with bartender Les, and solve the problems of the world while ignoring our own.
One night out of the blue, Dean asked me, "Are you bisexual?" Gulp. Where did that come from? "Yeah," I told him. He followed up with, "Are you attracted to me?" Whoa! Trick question. Either way you lose. "I'm attracted to you in a thousand different ways," I told him, "just not that way." Whew! That must have done the trick. We quickly transitioned to mayhem in the movies.
About that time, I was designing a massive addition to my 1840s log cabin, and happened to lean across the bar to ask Les if he knew any really good carpenters. "No," he said, "but I've got a great concrete guy." Dean and I looked at each other. Concrete guy? Who recommends concrete guys? The next day I shook hands with Don of Crystal Concrete and the project got underway. Three years later, I was in Nugget again and Don walked up and said, "Every big job like yours I ever started, owners always say they're going to host a giant party at the end for everyone involved. Well, you're the only one who ever did it. By the time everyone else's project was finished, they were either broke, divorced, or hated every member of the crew. Spectacular party, by the way." Les had been right. He was a great concrete guy.
On my 40th birthday, Dean and I sat at the bar, talking about how short life is, and that like with playwrights, sculptures, and motion picture directors, we had to choose very carefully our future creative projects, pursuing only those that set our blood on fire. As I sat pondering that, I realized that unlike most people, 40 wasn't the start of my middle age. It was the start of my old age. "Why is that?" Dean asked. I informed him that my father died at 53 and both my grandfathers died in their 40s. What I didn't know at the time was that my brother, Blair, would die four years later at the age of 41. "If I live to be 60—which is incredibly old for men in my family," I told him, "my youth would have been zero to 20, my middle age 20 to 40, and my old age 40 to 60." That was a sobering Silver Nugget moment if ever there was one. Dean raised his glass and toasted my old age.
On my 54th birthday, I recall sitting around the dining room table, celebrating with my kids the end of the "Hallenstein Curse." I'd outlived every recent generation of males who'd come before me. There was hope…and a collective sigh of relief around the room.
On my 60th birthday, I was diagnosed with stage 4 lymphoma. I recalled my discussion at the bar with Dean and thought that perhaps my death prognostication of 60 might have been infuriatingly accurate. But alas, a year later I was fine, and my 60s turned out to be a decade of abundant productivity and supreme interpersonal joy.
Now that I'm 70, on my way to 80, 90, and beyond, I can attribute my longevity and durability to only one thing…all the years eating off those plates.