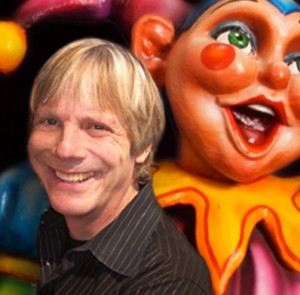 Craig Bennett Hallenstein is a psychologist, writer, and father of five, whose blog, Let's Talk Sex, is a guide to conscious living and sustainable relationships. The Dolphin is his first work of fiction.
Craig attended Beloit College and the California School of Professional Psychology, earning a PhD in clinical psychology and prompting a study of contemporary sexuality. Writing classes followed at Chicago Dramatists and the University of Iowa. His writing has appeared in publications as diverse as The Journal of Professional Psychology and The National Enquirer. Among his credits is a People Finders magazine cover story that was optioned by Dick Clark Productions for a made-for-TV movie.
When not writing, Craig manages a successful career as a business broker and restores old houses in Chicago and New Orleans. His favorite holiday is Mardi Gras. The Academy Awards claims a close second.